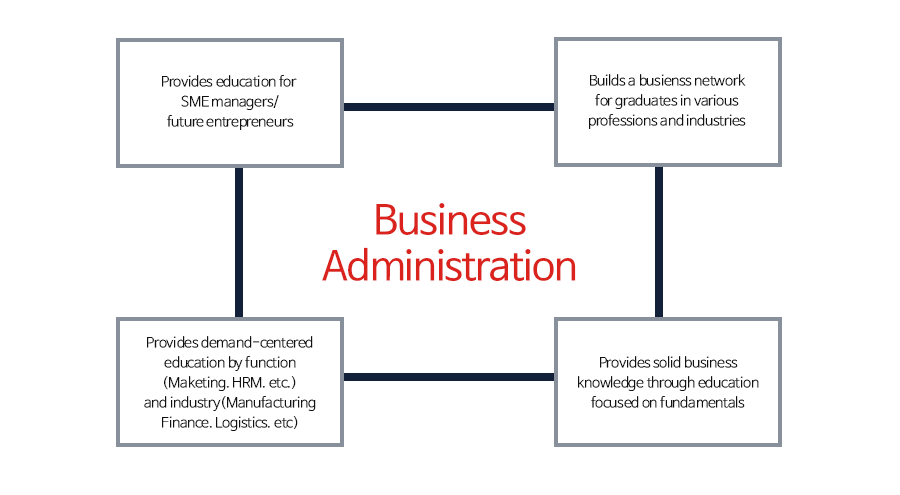 Dept. of Business Administration aims to provide a systematic educational support for learning theory and practice of management and practical education for entrepreneurs and SME (Small and Medium-Sized Enterprise) managers. We make every endeavour to foster talent competent in overall fields of management including Finance/Accounting, Marketing, Human Resource Management, Operations and Supply Management.

Accordingly, students will be trained by competitive management specialists through dynamic courses combining theory and practice.
Degree Awarded
Bachelor of Business Administration
Related Certificate
E-commerce Management, Distribution Manager, Logistics Management, Management Consultant, Survey Analyst, Information Processing Engineer, Consumer Adviser, Technology Consultant, Cyberian, Consumer Financial Planner
Future career
Finding a job at financial institutions, manufacturing firms, consulting companies, government departments, legal firms, hospitals, specialized enterprises for providing knowledge, multinational corporations and public organizations. Starting up businesses like an SME, venture business, SOHO establishment or working as an HR/labor expert, strategy analysis specialist, customer counseling expert, marketing expert, or management consulting specialist.