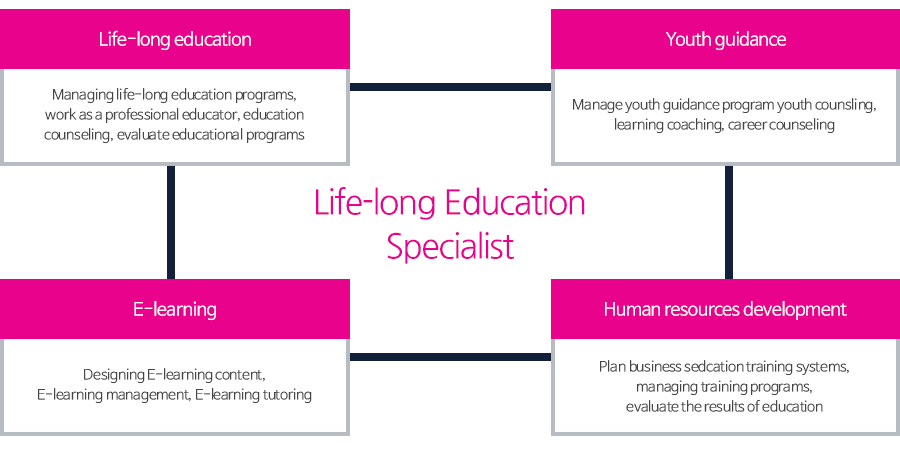 With the advancement of information technology, the life cycle of knowledge is getting shorter, and the knowledge we acquired at school spans hardly a decade. In this world, learning does not end at graduation, but it continues throughout our lives.
Korea also puts policy priority on life-long education that provides learning opportunities to anyone, anywhere, to ensure that people can get a new job or hone their expertise through continuing education. SDU's Life-long Education Department has a curriculum for certificates and other practical courses to help students go to graduate schools or grow as professionals in many life-long education organizations.
Foster professional educators in various fields of life-long education.
Provide in-service training and re-education through systematic theory and practicum classes to experienced professionals.
Foster creative educators through certificate preparation courses.
Life-long educator, youth specialist, life-long education, learning coaching expert, e-learning instructor, human resource developer.